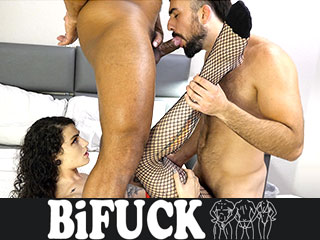 BIFUCK
Award winning Director – Lucy Hart – has teamed up with her close friend and Award Winning performer – Wolf Hudson – to bring you BiFuck.com. Bisexual anal threesomes with real bisexual performers. Normalizing bisexual fucking. No stigma. Just sexy.
Latest update: 2025 years ago
Channel views: 31
Average videos popularity: 0
Added: 10 months ago
There is no data in this list.